St Patrick's Day
You can Strike Gold
Sean O'Casey once said: "No man is so old as to believe he cannot live one more year". We can add to that: "No toner cartridge is that old that it can't be expertly remanufactured" to save you a little green.
Remanufactured printing cartridges are Green and St Paddy would certainly recommend them to help preserve the environment. Therefore, go ahead and Save an additional 20% on quality built, fully guaranteed products.
Use discount code
at checkout

Discount works from March 15-th until March 21-st.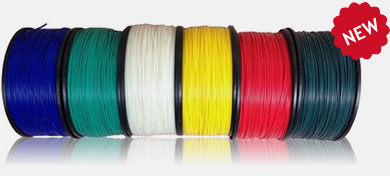 Need 3D Filament products?
We have them for immediate shipping.


Price-less Inkjet Cartridge Co.
3718 Tamiami Trail, Suite D
Port Charlotte, FL 33952
CONTACT
Phone: (941) 766 1200
Fax: (941) 766 0238


BUSINESS HOURS
9:00am to 5:30pm

Important: To be sure you receive our emails in the future, please whitelist this email address: customerservice@piwarehouse.net in your e-mail filter program. If you don't know what "whitelisting" is and need instructions on how to do so click here.